Adriana Lima has just had a baby – Sienna. She also has a fashion show coming up in December. That means she's gotta burn off some post pregnancy weight. So the model is working out hard to whip her killer body back into it's fighting weight. She was spotted down in South beach Miami performing what the Mail Online describes as a punishing work out.Then she twitted the following picture of herself – it didn't make the Mail Article but you can see it right here below!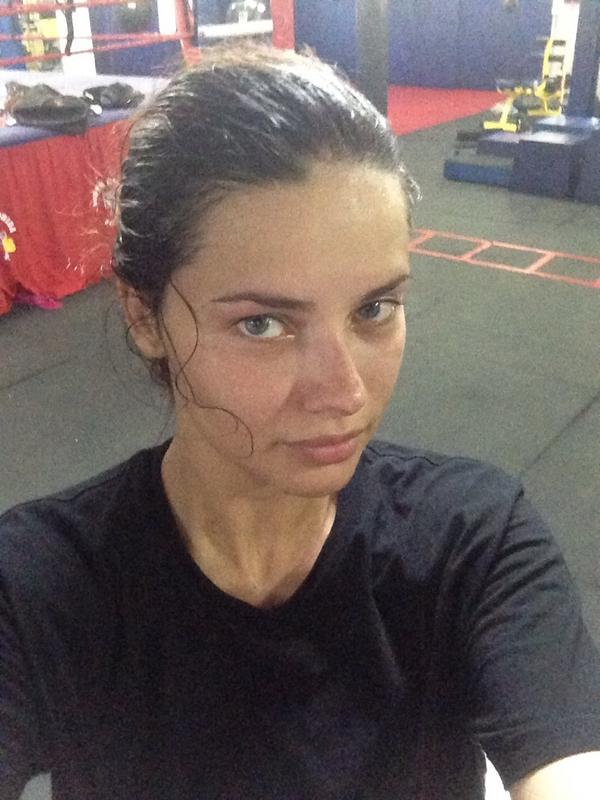 Then she recently posted another hot little number to a facebook page:
If looks could kill then that's lean and mean at least! Now here's the latest bullshit!